The Lex-Ham Community Band is a volunteer community-based concert band that performs a mix of marches, show tunes, big band arrangements, popular tunes from throughout the decades, and other pieces from the classic concert band repertoire.
The band rehearses at 7:30 p.m., on Sunday nights in the band room in the Music/Fine Arts Building at Concordia University-St Paul (300 Hamline Avenue N in Saint Paul) and performs at senior homes, parks, and at other community events.
Due to the Public Health safety concerns about coronavirus, we ask that only vaccinated persons participate.
The Lex-Ham Community Band hosts the BandWidth Music Festival annually.
BandWidth Music Festival 2023 is scheduled for 12:00 noon until 6:00 p.m., April 23, 2023 at the Landmark Center in downtown Saint Paul.
The Lex-Ham Community Band is directed by Austin Virasy-Ertelt.
Learn more about the band by reading the Member Information document
See a list of the music in the Lex-Ham Community Band's repertoire
Follow us on:
Comments from some of our participants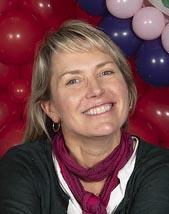 Pam Johnson
Band member
"I love playing with the Lex-Ham Community Band! Even during the constraints of this past year, we stayed connected by playing some virtual pieces together and a few safe outdoor events this summer and fall. I very much look forward to creating good music and camaraderie again in person when we are able to do so!"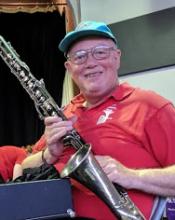 Gregg Downing
Band member
"I've been playing bass clarinet in the Lex-Ham band since I retired in 2011. I really enjoy the relaxed atmosphere. I can't remember a time when I didn't have fun at rehearsal or a performance."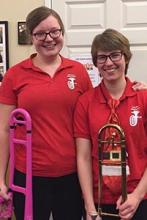 Sarah Schultz
Band member
"My sister and I love playing in the Lex-Ham Band! Growing up, we were too far apart in age to be in band together. It's so fun getting to play music with the Lex-Ham community and with each other".