Concert - Mac-Grove Fest 2023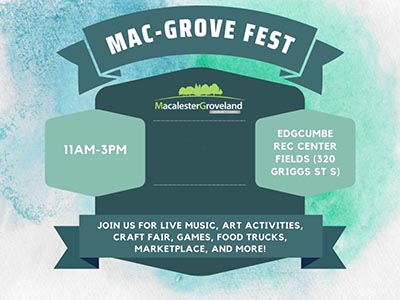 The Lex-Ham Community Band will perform at Mac-Grove Fest 2023.

The fest is a free all ages event at the Edgcumbe Recreation Center. Mac-Grove Fest aims to celebrate the businesses, organizations, artists, and residents that make Saint Paul a great place to live, work, learn, play, and worship! 
Event location
Edgcumbe Park
Event address
320 Griggs St S St. Paul, MN