Due to the Public Health safety concerns about coronavirus, Lex-Ham Community Band is taking a hiatus until the safety of its members allows.  Watch for updates as events permit musical ensembles to gather and perform in person safely.
The Lex-Ham Community Band hosts the BandWidth Music Festival annually. The plans for the 2021 festival are still dependent on the coronavirus situation in the Twin Cities and in Minnesota in general.
The Lex-Ham Community Band is directed by Austin Virasy-Ertelt.
Follow us on:
Comments from some of our participants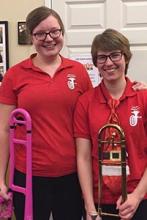 Sarah Schultz
Band member
"My sister and I love playing in the Lex-Ham Band! Growing up, we were too far apart in age to be in band together. It's so fun getting to play music with the Lex-Ham community and with each other".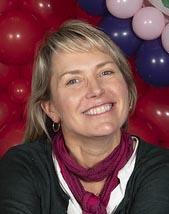 Pam Johnson
Band member
"I love playing with the Lex-Ham Community Band! Even during the constraints of this past year, we stayed connected by playing some virtual pieces together and a few safe outdoor events this summer and fall. I very much look forward to creating good music and camaraderie again in person when we are able to do so!"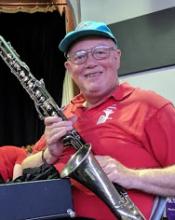 Gregg Downing
Band member
"I've been playing bass clarinet in the Lex-Ham band since I retired in 2011. I really enjoy the relaxed atmosphere. I can't remember a time when I didn't have fun at rehearsal or a performance."