BandWidth Music Festival 2023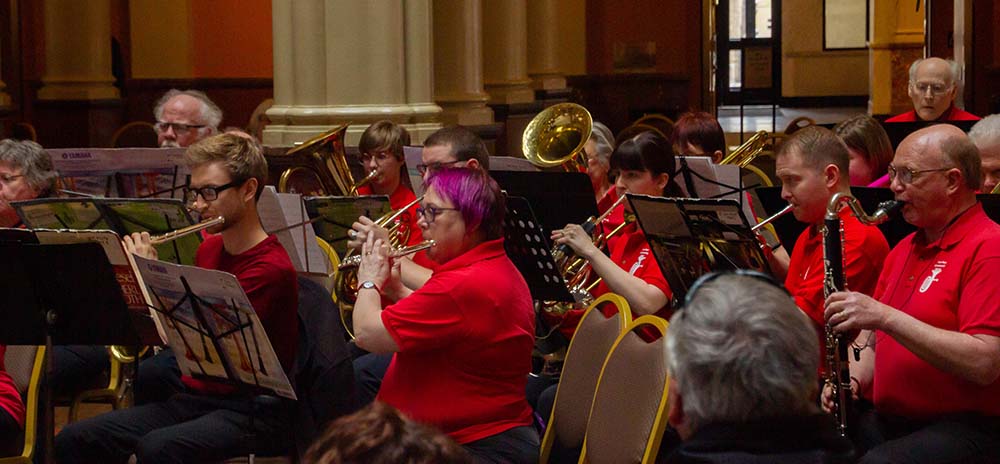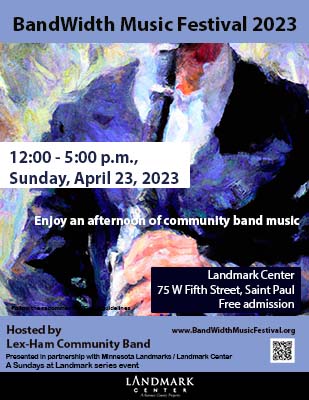 Come see this showcase of community bands.

Watch for more details
Event location
Landmark Center
Event address
75 W Fifth Street, Saint Paul, MN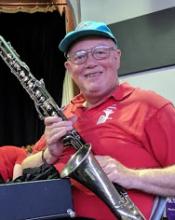 Gregg Downing
Band member
"I've been playing bass clarinet in the Lex-Ham band since I retired in 2011. I really enjoy the relaxed atmosphere. I can't remember a time when I didn't have fun at rehearsal or a performance."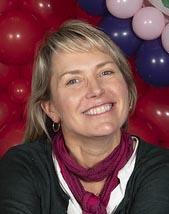 Pam Johnson
Band member
"I love playing with the Lex-Ham Community Band! Even during the constraints of this past year, we stayed connected by playing some virtual pieces together and a few safe outdoor events this summer and fall. I very much look forward to creating good music and camaraderie again in person when we are able to do so!"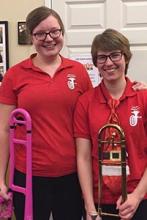 Sarah Schultz
Band member
"My sister and I love playing in the Lex-Ham Band! Growing up, we were too far apart in age to be in band together. It's so fun getting to play music with the Lex-Ham community and with each other".